---
---
Would You Like To Enter The Same White Walker Character?
Now You Can Do It With This Magnificent High Quality Mask!!!
At the northernmost end of the wall, nothing moves...except the White Walker mask is made based on the popular and horrifying characters on the popular show! With the same sense of horror and mystery, hair pulled back and high bones, this character is definitely not going to be the coldest spine of the most experienced ranger again. Complete the outfit with the matching gloves!
White Walker Mask Fans: You need White Walker Mask. It is realistic looking and scary enough that many small kids are afraid to come near, accurate enough for adult fans to ask for a picture with the cosplayer.
Environmental Friendly Natural Latex: Selected natural and safe rubber latex, nice stretch, waterproof insulation, lightweight, White Walker mask.
Lifelike & Detail Full Latex Mask: Are you still wear old mask or makeup on Halloween holiday, Carnival, Costume parties, tag party NO Just take on White Walker mask, you are evil now! Great detail in the colors and also the horns that come out of the top of the head.
White Walker Mask: Roomy enough to wear on/off. The eye holes and breathing holes are placed and sized fine. Thanks to personal required, please trimmed them off bit if you want better visibility or become more breathable.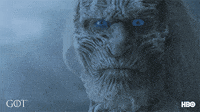 Male Fit Mask (will accommodate anyone whose head is between 21.25 ¨C 23.5 inches in circumference).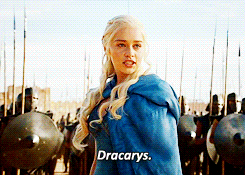 QUICK NOTE:
Firstly,open the package with some odor,take it easy,Thanks to made of natural latex,it is normal smell from rubber latex.
Please let air the mask out under the ventilative place for few days before you wear.
PRODUCT PACKAGING
MODEL 1:  1 PC MASK White Walkers

MODEL 2:  1 PC MASK Night King
MODEL 1 + MODEL 2:  1 PC MASK White Walkers + 1 PC MASK Night King
---